Front Mount Setup
FOR FRONT DIGITAL SENSORS
Find the Infrared emitter port, on the face of your meter.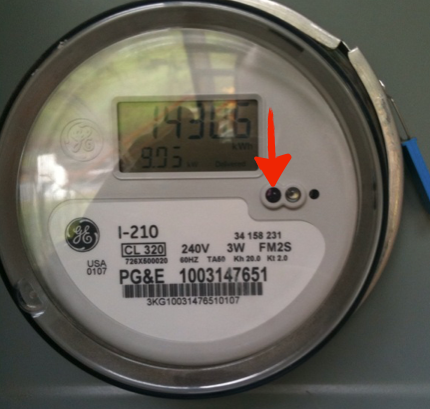 .
Position the Sensor so the hole in the sensor probe is directly over the infrared emitter.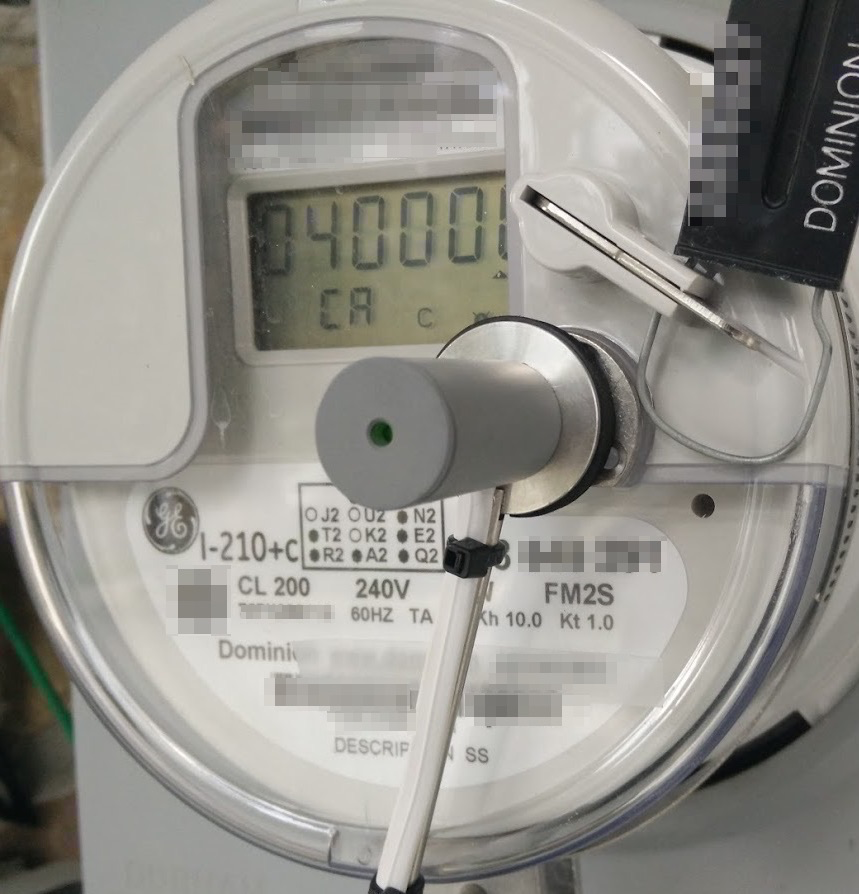 You should see the green LED on the sensor start to turn on and off. You may need to wait up to 3-5 minutes, depending on the energy consumption of your house. Make sure the sensor is strapped on as tight as possible.